Excellent & Timely Service

BizIty has been providing EDI Engineers IT support since we founded our company in 2011. We can always count on BizITy and the team to provide excellent and timely service. They have been very professional and a great pleasure to work with. I highly recommend them!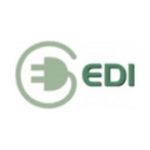 Eddie David
President
EDI Engineers
Extremely knowledgeable in both IT and Cyber Security

Over the last 20 years I've worked as a General Manager for three corporations.  During this time I've outsourced to several IT companies. Bizity is, by far, the best IT company I've worked with.  They are extremely knowledgeable in both IT and Cyber Security, they are able to speak to me about complex IT issues in a way that I can understand as a layperson, they track our IT assets and warn us of upcoming risks and offer solutions and  their staff is friendly and enjoyable to work with.  Bizity's customer service ticket system is fast, easy and highly responsive.  They has never left our team in a compromising situation, even during crazy after-hour times. I entrust all of our IT needs to Bizity with confidence and peace of mind.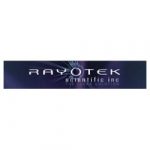 Jessica Yadley
Rayotec Scientific, INC
Right Solutions & Valuable Experience

My (former) regular computer guy tends to work on his own schedule, not mine. When I need help, it is now! When he does arrive, he tends to "research" my issue, and then spends time, typically by "trial-and-error" until a solution is ultimately found. BizITy is different. I call and they are there, on the phone. As I am hours away from San Diego, they remotely connect to my computer, and voila!, the problem is attacked and solved. They have the solution and experience to know where to look and attack the problem, not sitting and "researching" at my expense. This company is a God Sent. I wouldn't be without them.
Harry Thal
Harry Thal Insurance
With Unmatched Customer Service, BizITy Is Your Partner for Success!

The biggest benefit in working with BizITy is knowing they are always just a phone call or email away and our issues receive prompt attention and resolution. Unlike other I.T. companies we've worked with in the past, their support ticket system is extremely efficient and provides constant communication, so we never need to guess what's going on. The customer service we receive is unmatched.

BizITy is a true partner and an integral part of our team's success. If you're looking for an I.T. company that will do the same for you, give BizITy a call!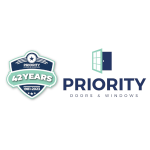 Mike Schott
President
Priority Doors & Windows
BizITy is Honest, Trustworthy, and Provides Quality Work!

We have minimal experience with other I.T. companies and after finding BizITy years ago, we never want to leave.  BizITy gives us the ability to call someone as soon as there is a problem and rely on their quick resolution.

We recommend BizITy, they are quick to respond, always available, and never leave us in a bind!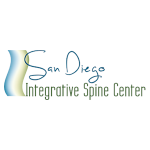 Dan R. Spinato, D.C.
San Diego Integrative Spine Center
BizITy provides "Peace of Mind".  Use your computer with Confidence!

BizITy provides the best Customer Service I have ever experienced with an I.T. company. They have set up a fast and efficient process of communication. All issues are dealt with quickly and professionally. No task, big or small, is dropped. You do not have to be a computer nerd or feel inept because you don't know or understand something. They make you feel comfortable at your level or skill set. And if that's not enough, BizITy sends a periodic email to their clients of Cyber Security Tips, which I always find very helpful and quickly pass along to my family & friends.

The entire BizITy crew is terrific. They are great communicators, always "on time," patient, fast, consistent, well-qualified, and super competent!

You cannot get better than BizITy, Period. They're a company you could refer to a family member, friend, or colleague and never be concerned about something negative coming back at you!

Notwithstanding the confidence, security, and attention they will provide you, their fees are well within an affordable and competitive range. No task is too big or too small. The leadership of BizITy is committed to Customer Service, and it shows. They're always on top of the latest industry innovations and are human. They make you feel important, and that matters a lot to me.
Ms. Kenie Bruns
Knowledgeable, Reliable, and Rapid Response Time!

BizITy takes care of all I.T. needs for Engineering Partners Inc.  They answer our employee questions, fix their hardware and software issues, and resolve our emergencies in a timely manner. BizITy truly helps us focus on our business and know I.T. is handled.

I highly recommend BizITy! They are extremely knowledgeable, provide quick turnaround, and are wonderful to work with!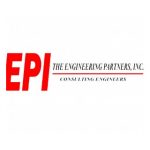 Benedick Balisi
Principal
Engineering Partners, inc.